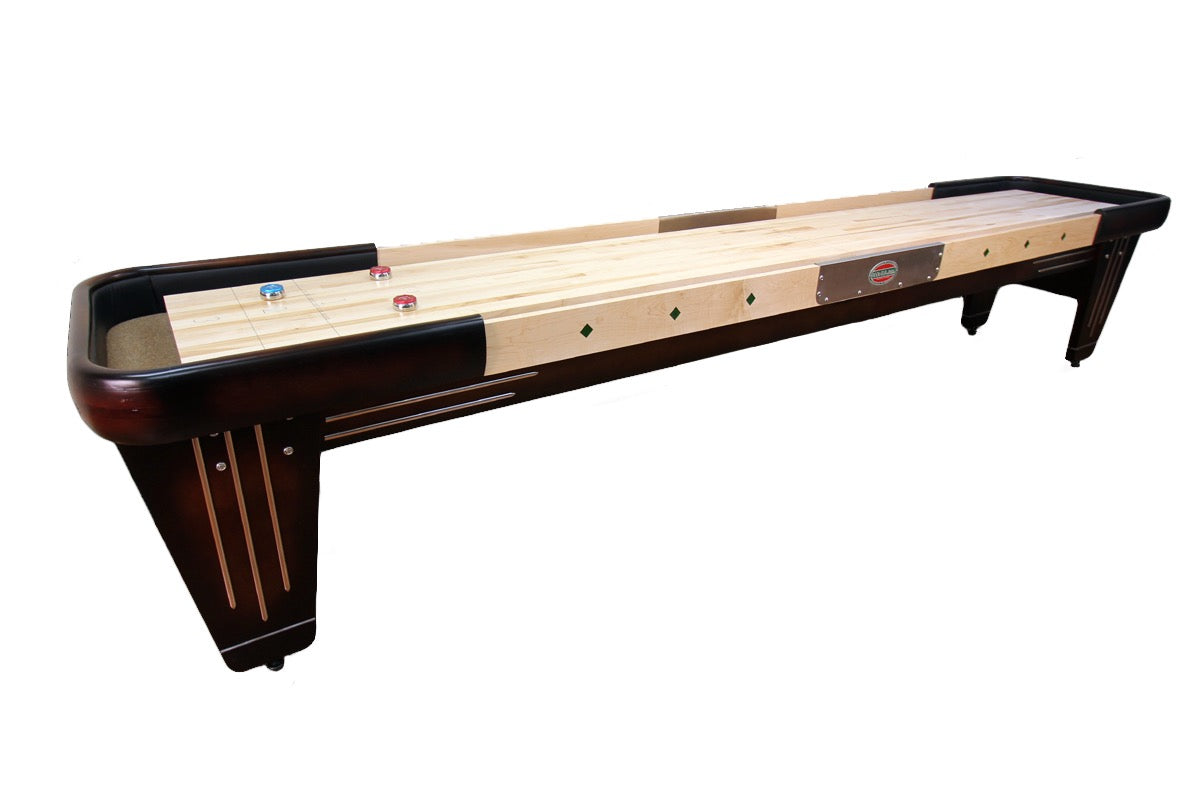 Rock-Ola Shuffleboard Tables
Our Rock-Ola shuffleboard tables are authentic originals made by McClure Tables and built exactly as the original models were constructed in 1948 and 1949. With the exception we use better materials, better glue, better joinery methods and techniques.. The legs, sub frame and horse collar on our original tables are all made out of premium hard woods. Choose between our standard Rock-Ola shuffleboard table, which is handcrafted with Michigan hard maple, or the upgraded Walnut Rock-Ola where the horse collar, legs, and sub-frame are made out of walnut wood.
The Original Rock-Ola Shuffleboard Tables were made in 1948 and 1949 and today McClure Tables has the trademark to make original tables that we feel are actually better made than the originals. The models built in 1948 and 1949 used soft woods like Poplar for the sub frame and legs, today we use Maple or Walnut depending on the model. The coolest part on the old antiques was the old electrical mechanical score unit much more rare than the tables. If you are looking for an original <a href="/t-Antique_Rock-Ola.aspx">Antique Rock Ola</a> we do often have restored models in stock. Keep in mind the originals were only available in 20 or 22' length. Call us at 800-565-0977 for availability.