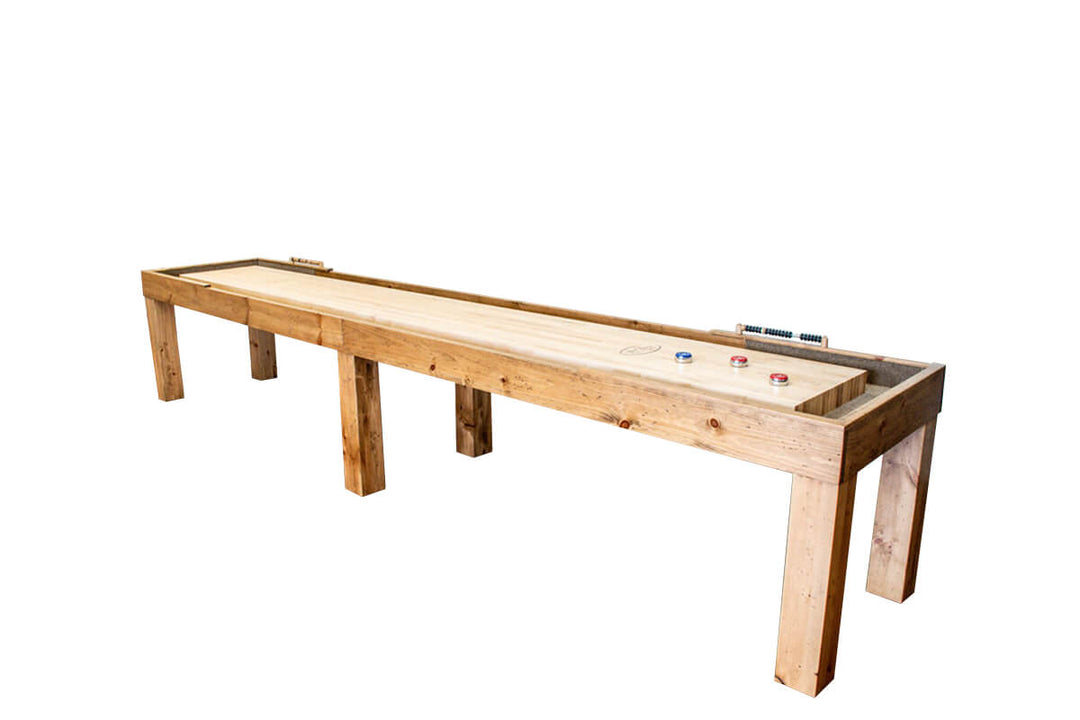 Handcrafted in Michigan
We stand by the quality of our craft. All of our tables come with a warranty.
16 Foot Parson Pine Shuffleboard Table
The Parson's Pine Shuffleboard Table is both stylish and cost effective. The Parson shuffleboard table features legs constructed from solid Eastern Knotty Pine. The sleek design of the Parson legs add to the overall aesthetic, strength, and stability of the table. Each Parson shuffleboard is also equipped with a 20" wide, 3" thick solid hard rock maple playing surface that is sealed with a specially formulated finish that has a lifetime warranty. This premium playing surface ensures that your new Parson shuffleboard table will last for years and provide you and your family with countless hours of enjoyment.